I get a lot of questions regarding what is the BEST digital camera. Well, the answer depends on the use, budget and preferences on size. But, since you are looking for a recommendation, currently my all-around favorite is The Canon PowerShot SD780IS. It is the slimmest digital ELPH Canon has produced so far but don't let its size fool you. The term 'ELPH', is a combination of the word 'elf' (for a camera that is small and magical) and the word 'photograph.' It is a 12.1 MP digital camera with a 2.5 inch LCD and a 3x optical image stabilized zoom. And it's Super slim with a width of 0.7 inches and weighs only 4+ ounces! This is a very small camera that you can easily take anywhere and it takes amazingly high quality pictures.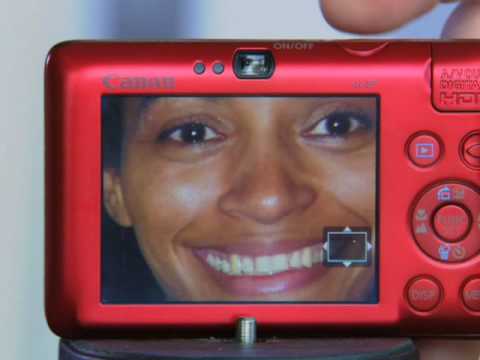 The PowerShot SD780 IS also lets you record video in beautiful high-definition (1280 x 720 pixels). The camera also makes it easy to enjoy HD movies (and still photos) on your HDTV with a mini-HDMI connector for direct connection to a high-definition monitor. You'll enjoy the HD experience with no degradation of image or audio in the signal, plus the ability to display up to 130 still images at once.
One of my favorite features is AUTO technology.
This intelligently analyzes your situation and shooting conditions. Then it automatically selects an appropriate setting from 18 specially defined settings. So whether you're photographing flowers, a captivating sunset, or your friends at the park, you can be confident that you're getting dramatic, memorable images.
A Face Detection Self-Timer automatically detects an increase in the number of faces and makes the appropriate adjustments. So if you are taking a group photo and want to include the yourself, just put the camera on a tripod and select Face Detection Self Timer. The camera will now wait for your face to move into the frame before it takes the perfectly focused shot.
Another terrific advancement is their 3 way Red Eye correction
Red eye correction is not new but Canon provides three separate options for removing red eye from your photographs. First, red eye is detected and corrected during shooting, secondly the camera can be set to automatically detect (and correct) red-eye during image playback. Lastly, you can manually locate any red eyes in a scene during image playback on the LCD screen, and command the camera to remove them.
There are many additional features I loved about this camera including the fact that it can be found online for about $200. It fits easily into a purse or jeans pocket and the camera comes in four colors including this deep red.
Tags: Canon, Canon PowerShot, Digital Cameras, Digital Photography, PowerShot, SD780IS