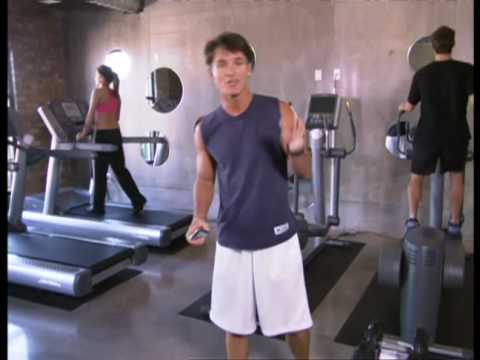 Ok, I admit it – I am a bit of an exercise fanatic (those who share my house, gym and orbit would claim, well…. "understatement"). But my passion for fitness and athletics is eclipsed only by my enthusiasm for technology. So imagine my unadulterated glee over a marriage of the two!
Regular exercise is essential for becoming (and staying) fit. Experts recommend changing your workout  routine regularly to keep your body from growing accustomed to the same old routine (and to keep things interesting and enjoyable). Your iPhone can actually aid in your fitness regimen with some great apps to help you stay toned and healthy.
Fitness provides images of people performing over 160 exercises, sorted by body region (or the exact muscle targets). Simply choose an area of the body, tap on a selection, and you are presented with a picture of the exercise. Double tap to flip the image and reveal clearly worded instructions on the back with step-by-step directions. There is a terrific logging feature to record and track your progress. You can also add your own exercises to your routine, have your workout logs emailed to yourself, and take advantage of 9 preset routines (like weight loss, strength, ab definition, et). There is also a stop watch and timer to track your resting time between sets.
Of course any good trainer will tell you that exercise is only about 20% of weight loss and remaining at your target weight, "diet" plays the biggest role in staying lean and trim and "Nutrition Menu" for the iPhone is designed to help you watch what you eat.
You can look up hundreds of different types of foods for nutritional and calorie information. You can even enter favorites and other custom food items to the library.  However, my favorite feature is the listing of the most popular chain restaurants across the country. You can easily look up individual menu items from most major fast food restaurants to PF Chang's to Applebee's.  Their menu items are broken down by category and include fat, calorie and basic nutritional information. "Nutrition Menu" will also let you track your weight and it even has a handy exercise section to show you how many calories you can burn.
Tags: calorie counters for your phone, fitness apps, fitness video, iphone apps, Mark Bunting, SkyTV