Many of you are likely getting in a last chance ski trip this month, especially if you have kids and are taking off for Spring Break.  Here are some terrific phone apps to help you make the most of your ski adventure.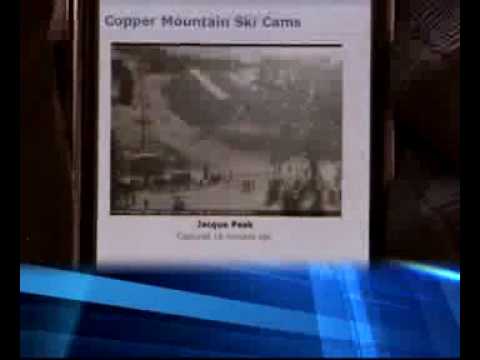 iTrailMap 3D lets you see yourself on a 3D mountain, record your tracks and upload them to the web. It also records stats like vert and distance. While the app was designed for skiers and snowboarders, it world's great for mountain biking and hiking as well.  You can pan and zoom 3D models of your favorite ski resorts, download maps to your phone, even record your vertical feet and total distance skied.  750 resorts are currently available and even includes Europe, Australia, New Zealand, Chile and Argentina.  All 3D models have lift-lines included and you can review an entire list of resorts at their website BigAirSoftware.com
SkiReport.com is a leading website for ski and snow conditions. They now have an app that lets you check the powder at your favorite resorts at a glance.
You can locate nearly every ski area via GPS. They even have many live ski-cams so you can see conditions first hand. They provide enhanced weather forecasts by area. You can also get powder points which highlights new snowfall. You can view first hand ski reports from others, and of course publish your own reports and even upload your own photos.
Tags: airlines inflight video, Bunting's Window, Dallas, highland park, iPhone, itrailmap3d, Mark Bunting, ski reports, skiiing apps, SkyTV, snowboarders, techmedia capital, tx